Carstar Mechanical Services in Cochrane, Alberta
At our dealership we strive to restore your vehicle to its former glory. Accidents do happen and in some cases they are unavoidable. It can be a stressful time thats why we pride ourselves in making the whole repair process as painless as possible. Our friendly staff have the experience to handle any type of task with the same care and attention to detail as a minor touch up or a full panel replacement. We also offer a wide range of mechanical services to residents of Calgary, AB, Airdrie, AB, Crossfield, AB, and Canmore, AB. Below you will find a full list of services we offer:
Auto Maintenance & Tune Ups
Exhaust Repairs/Upgrades
Brake Service
Tires & Alignment
Suspension
Oil Changes
Radiator & Coolant Service
Vehicle Diagnostics
All Types of Service/Repairs
It is apparent that not only do we have a great team of body shop technicians, but we also have a team of highly trained and qualified automotive mechanic technicians.
Oil Changes in Cochrane, Alberta
Oil changes are an important aspect of vehicle maintenance. That's why at Carstar, we are equipped to perform oil changes on any make or model of the vehicle.
Brake Service
Aside from your tires, your brakes are one of the most important components on your vehicle. Because once you get moving, you will eventually need to come to a stop. Brakes are often overlooked, allowing us to inspect for wear and replace them with either genuine parts or aftermarket options will keep your vehicle braking properly. Clients come from all around the Cochrane area, centered in Springbank people come even from area's like Airdrie, Okotoks and other surrounding communities.
Vehicle Diagnostic Services
Everyone hates it when something is just not right with their vehicle, and they can't figure out what it is. Carstar can diagnose any issue you may have with our state of the art equipment.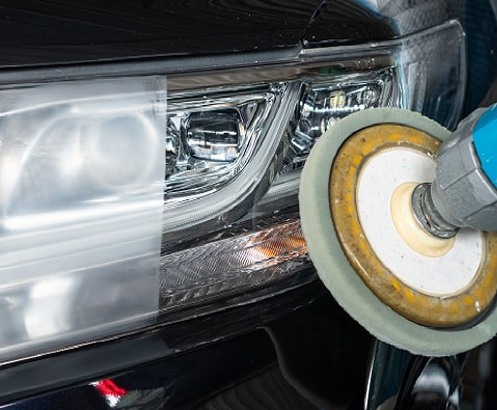 Auto Maintenance
Maintaining your vehicle, a product which is considered the second largest purchase of your life, is important. Vehicle owners can complete some maintenance items; however, others need to be dealt with by professionals. So please come in and allow us to take care of any issues you may be having.
Frequently Asked Questions
How long does an oil change take at a dealership?
Oil changes usually take approximately 15 minutes; however, this is dependent on the schedule of the service departmet
How often should you change your oil?
There are many factors to consider when deciding how often you change your motor oil. Factors include how the vehicle is driven, climate, and, most importantly, the manufacturer's recommendations. It is best to refer to the vehicle owner manual.
How much to budget for auto maintenance?
There really is no specific number when it comes to a budget for auto maintenance because vehicles wear and tear is dependent on how it is used. However, the average budget can be between $1,200-$2,000.
What happens if your car suspension is bad?
If any component in your suspension that is nearing the end of its lifecycle will probably exhibit odd noises that you didn't hear before. Shocks could be leaking fluid, and ball joints could make a creaking sound; these are just examples. If you hear any odd noises coming from your suspension, please bring it in so we can pinpoint the problem.